back to wagons
Hopper
Tagnpps 130 m³
The wagon is designed for transportation of agricultural products, mainly grain and similar bulk products sensitive to moisture. It is equipped with opening roof and with a body
with 4 discharging reservoirs and with 8 discharging openings with emptying by means of vaulted segment flaps into the centre of rails. The wagon is designed for operation
in the S travel and for climatic conditions from -25 °C to +50 °C. The wagon complies with regulations of TSI WAG, TSI NOISE, with valid UIC Leaflets and with convention
about mutual use of freight wagons in the international transport AVV up to the 22.5 t axle load.
I want to know more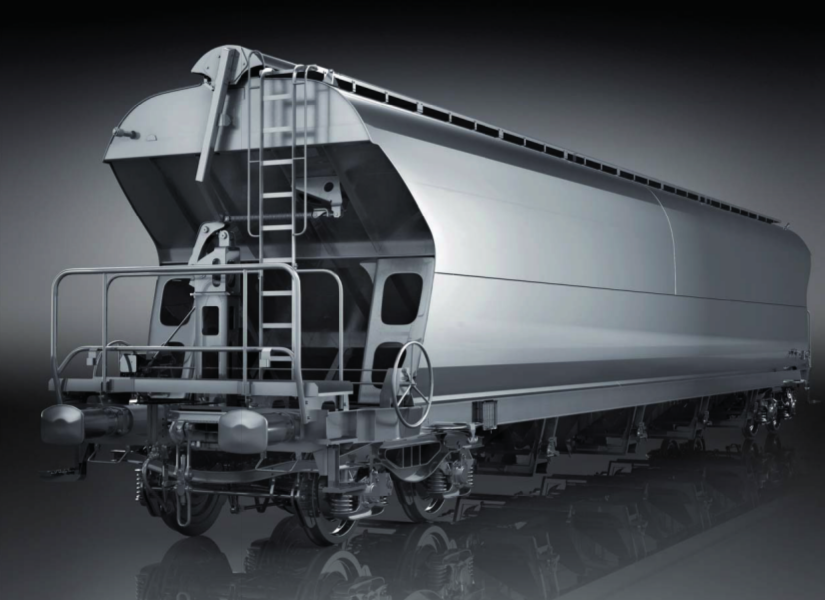 ;
| | |
| --- | --- |
| Track Gauge | 1 435 mm |
| Tare | 25 t |
| Weight of loaded wagon | 90 t |
| Loading weight | 65 t |
| Maximum axle load | 22,5 t |
| Max. speed for 22.5 t axle load | 100 km/h |
| Length over buffers | 16 000 mm |
| | |
| --- | --- |
| Type of bogie | Y25 Lsi, Y25 Lsif |
| Loading volume | 130 m³ |
| Loading opening | 17 500 x 600 mm |
| Number of discharging reservoirs | 4 |
| Number of discharging openings | 8 |
| Brake | KNORR KE-GP-A (K) |