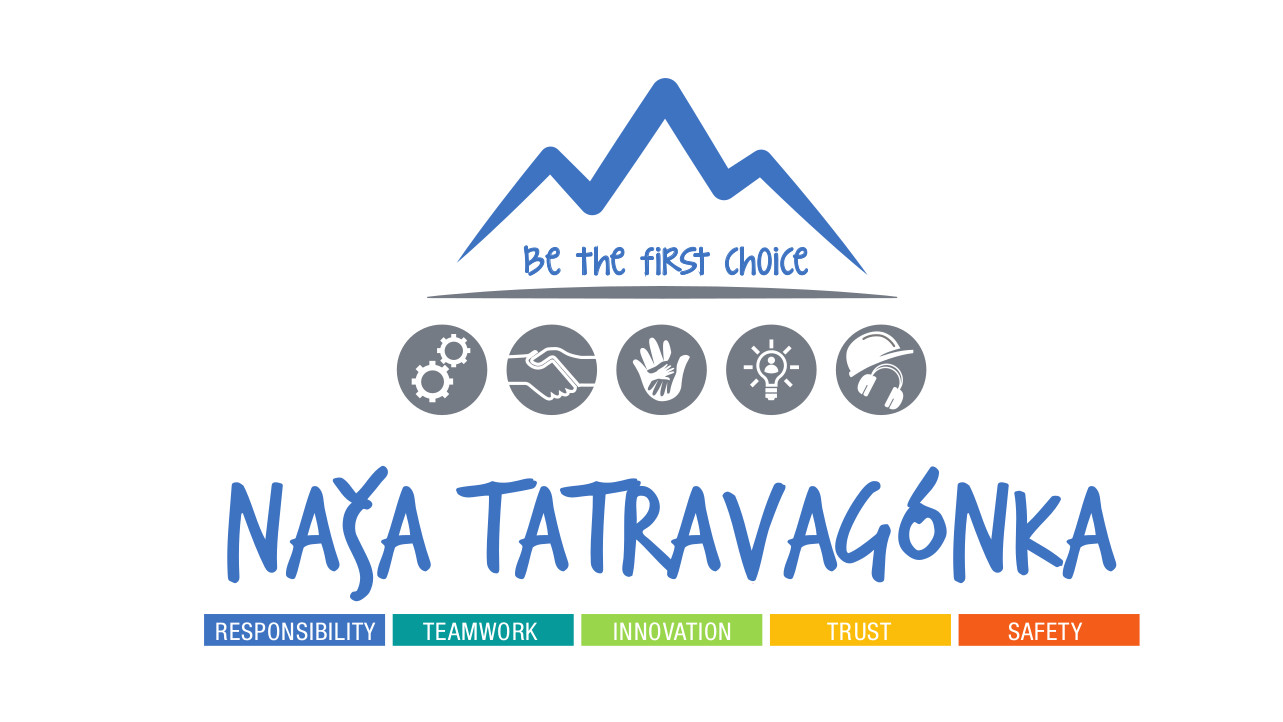 Vision of the company TATRAVAGÓNKA
"Be the first choice"
Our vision is based on four pillars:
Through quality and flexibility of supplies using traditional values, experiences and modern technology we want to achieve dominant position in the field of freight wagons and bogies production.
Through satisfied and qualified employees develop and manufacture inovative products which satisfy all our customers´ needs.
As an attractive and stable employer with open-minded corporate culture focused on team work, connecting employees thanks to leadership and individual approach.
By consistent respect for safety standards we want to create social and working environment for employees in which they behave responsibly towards their own health and health of their collegues.
We, the employees of TATRAVAGONKA proudly lay claim to these values
Responsibility – we behave responsibly and profesionally. We have desire to constantly obtain new knowledges and improve ourself as human beings and as professionals. We want to be responsible for our cultural and social environment as well as to be enrovinmental-friendly.
Teamwork – is based on two pillars ie. self-confidence and humility. Each of us believes in himself and knows we will accomplish more working together. We cooperate to reach our common goal. We are all members of one big team and we cooporate in interest of integrity, responsibility, quality, excellence and profesionality. Important part of our cooperation is open communication through out the whole company. We share not only the same values but also same information.
Innovation – we are curious and with opened mind we create, implement and search for innovative solutions in the market of rail freight transport. Personal growth and education of all our employees brings us creative solutions, approches and new views from little things to big projects. We push the boundaries and look for new challenges which result in real products due to our creativity.
Trust – is our common moral value which expresses our clear attitude to company Tatravagonka as well as to every single employee. This value unites us and it results in loyality to the company. We trust each other and at the same time we are trust-worthy. We show trust to our collegues no matter their position in the organizational structure. Equally openly, transparently and ethically we treat our partners, so we build credibility and respect in the business relations.
Safety – is the most important for us. We value human life the most. Our highest priority is to establish safe working environment. Regarding safety we do not make compromises, it never is affected by our targets, quality, costs or deadlines. We are aware of that responsibility for our own safety. At the same time we take into consideration collective responsibility for safety and health of each one of us.